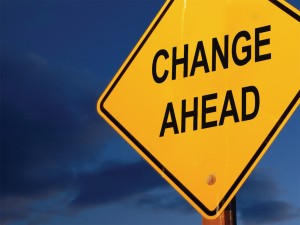 From the MVA website:
Beginning October 2011, the knowledge test you must pass to get a non-commercial Class C learner's permit will be based on information in the new Maryland Driver's Manual. The new Manual includes basic knowledge on driver safety for new drivers, including: traffic laws of this State; highway signs regulating, warning & directing traffic; and safe driving practices.  The improved graphics, full-color design, and brief paragraphs provide an easy read of only 39 pages – packed with core driver safety facts.
I have updated the links (on the column to the right) to include the New Driver's Handbook in English, Spanish and an audio version. Paper copies are available in MVA offices.
There is now one booklet instead of two. The yellow booklet that contains the information on who needs a driver's license and who does not, which I have given out to be kept in the car, will probably not be available after September.
What to keep in the car for proof now?
I have obtained a copy of the Maryland Law regarding International Drivers. The information is copied directly from a booklet which all police officers have in their squad car. The idea is that it shows them where to look up the law and once they compare your paper to that section of their booklet, they should realize that au pairs are allowed to drive on their country license (for up to one year.) Sometimes, they will still choose to write you the ticket for not having a Maryland license. If that happens, don't worry. You can go to court and the judge should drop the ticket, as long as you are in your first year and have a valid license from your home country in your possession.
I have uploaded this document on Google Docs. You may access it HERE and print a copy for each car the au pair drives.