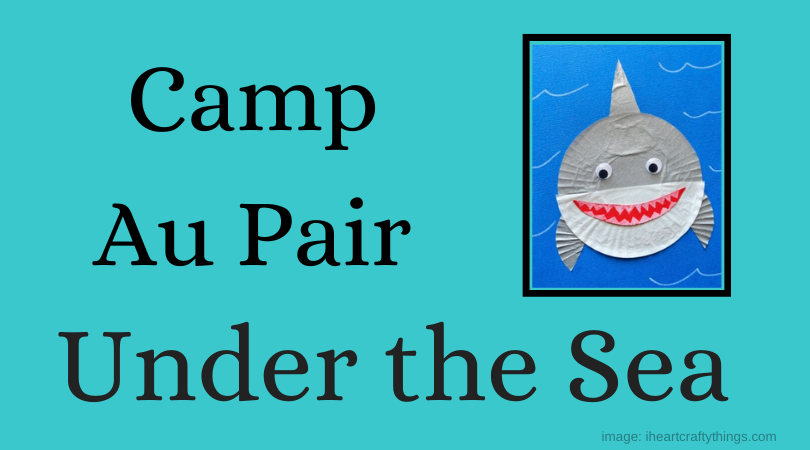 Next week's Camp Au Pair theme is Under the Sea.
Crafts, recipes, activities, and games related to creatures who live under the sea can all be found here on the Camp Au Pair – Under the Sea pinboard.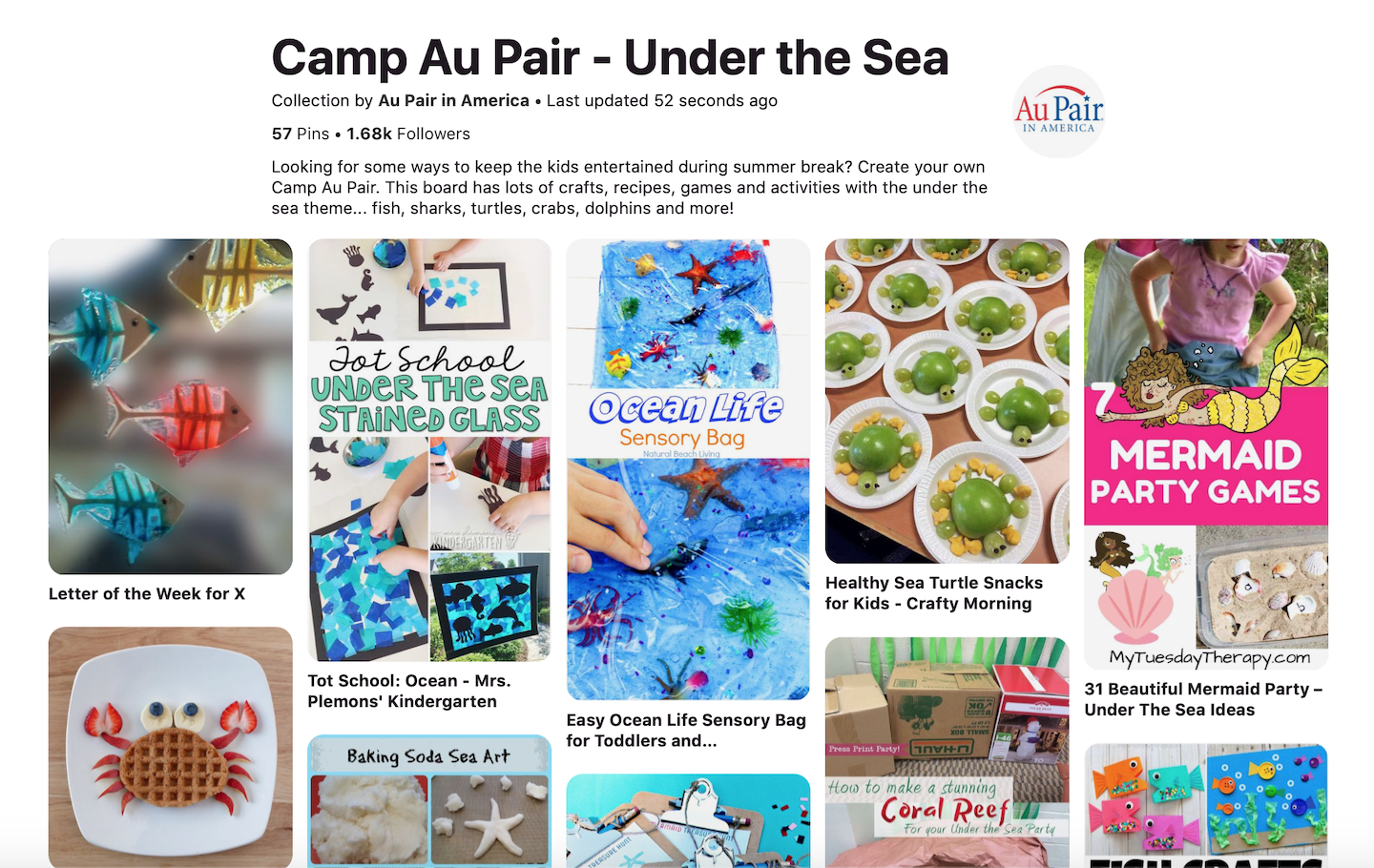 Field Trips can be a great way for kids to learn and have new experiences. Get permission from your host parents before any outings. Check the websites before you go to be sure you understand the hours, costs, and whether advance tickets/reservations are required. Search online to see if your area has any of the following:
Pet or outdoor store (Bass Pro Shop) with fish tanks
Aquarium
Zoo
Nature Center
Online Games – NOAA has fun interactive games that help kids learn about sea turtle survival.
Webcams – You can do a google search for aquariums and zoos across the country (and the world) with webcams that allow you to observe sea creatures. Here are a few to get you started.
Videos – Look for fun videos on YouTube about sea creatures. There's more to see than Baby Shark. Movies like Finding Nemo, Dolphin Tale, and the Little Mermaid also go well with this theme.
Turtle Facts for Kids is a good video to start with for younger kids.
If your kids are a little older, check out 10 Crazy Facts About Sea Turtles (below).
Books – Stop by your local library and look for books on sea creatures. The Rainbow Fish is a classic children's book, your kids may already own. If not, you can find videos like this of it being read aloud.
Movies – There are lots of movies with under the sea themes.
A Dolphin Tale
Finding Dory
Finding Nemo
Little Mermaid
Moana
Shark Tale 
Song of the Sea
Television – There are some episodes of children's television shows that talk about life under the sea.
The Magic School Bus is a television series that follows Ms. Frizzle and her class as they set off on field trips. Most episodes can be found on YouTube. Here are some episodes that fit this week's theme.
Bill Nye the Science Guy has episodes on Fish, Marine Animals and more on YouTube.
The Discovery Channel has an annual Shark Week. Check out 15 JAW-some Activities for Shark Week with lots of fun ideas for kids in grades 5 and up, but a few for younger kids too.
Photo: mimisdollhouse.com