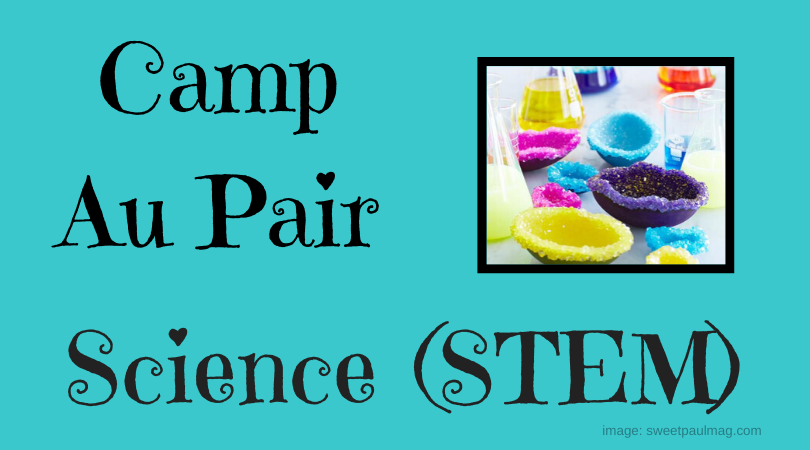 This week's Camp Au Pair theme is Science (STEM). This includes science, technology, engineering and math.
Crafts, recipes, activities, and games related to all things science, technology, engineering and math can be found here on the Camp Au Pair – Science (STEM) pinboard.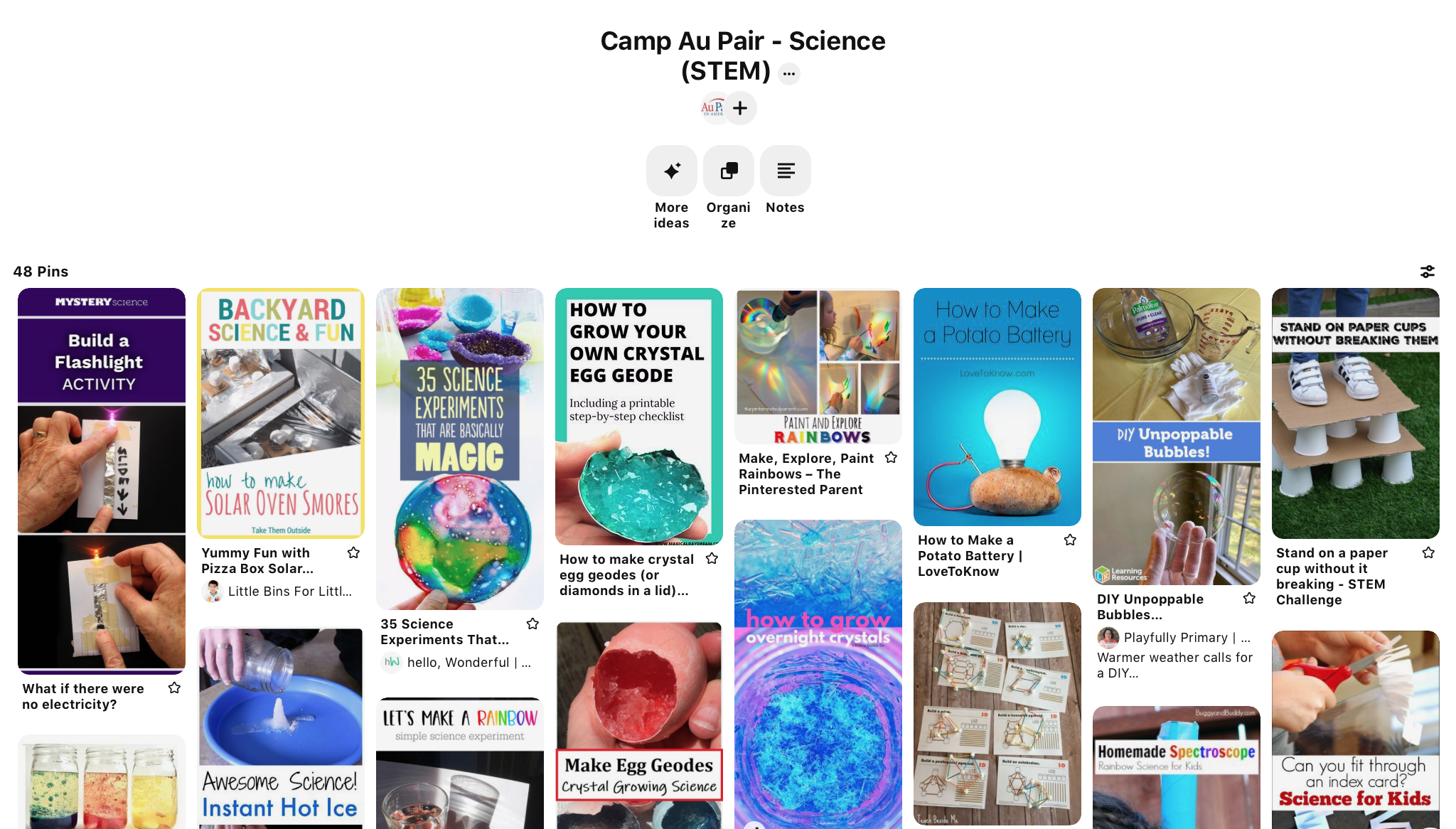 Field Trips can be a great way for kids to learn and have new experiences. Get permission from your host parents before any outings and be sure to take all social distancing precautions. Here are a few places to go, that fit this theme:
Nature Walk
Science Centers
Pick Your Own Farms
Nature Centers
Botanical Gardens or Garden Store
Television/Radio Museum
Into the City to See Skyscrapers
Building or Technology Museum
Virtual Field Trips
Videos – On YouTube you can find many great videos of with science experiments to do with kids.
The Magic School Bus is a cartoon series with episodes on lots of great science topics. You can find some episodes on YouTube and the full series on Paramount Plus.
Movies – The Lego Movie, Big Hero 6, Wall-E and Hidden Figures all fit the STEM theme.
Webcams – You can do a google search for science websites with webcams. Here is a collection of 22 science webcams from around the world.
Books – Stop by your local library and look for books on science, technology, engineering and math.
Image: sweetpaulmag.com