Back to school time is here. This can mean changes to the au pair schedule and possibly to the duties.  It is very important to communicate these changes to avoid problems.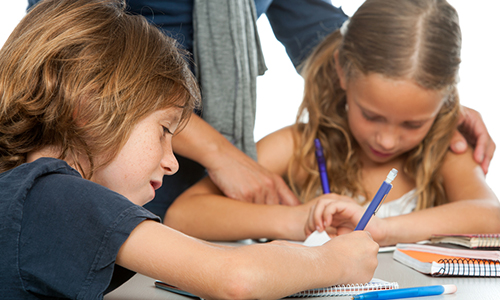 Here is a list of topics to consider discussing:
Au pair's work schedule
The children's school and activity schedules
Where the children get dropped off and picked up and who will be doing this
What to do if a child is staying home sick, late to school, does not get off the bus (if they are supposed to)
Driving laws regarding stopping for school buses
How to tell if school has been canceled or delayed for bad weather
Add the au pair to your list of people allowed to pick up the kids from school and explain the process
What to pack for lunch
The routine after school (do they have free time before starting homework, what to give for a snack, any chores, where do they put their backpacks & lunchboxes)
How to communicate about what's going on at school. Your Kids in Care logbook from Au Pair in America can be a great two-way communication tool for keeping track of schedules, afterschool activities and day to day info that needs to be transferred between host parents and au pair.
If your au pair will be the one going through the children's backpack and helping with homework, consider designating an area for putting things that need to be read and/or signed by parents.
Here are some Printable Fill-in-the-Blank School Notes for parents. You can print these out and have them ready for times when the kids are absent, late, have an early dismissal or you need to give permission for something.
Check out Au Pair in America's Pinterest School Tips and Ideas pinboard for things like organization ideas, back to school traditions, printable lunch box notes, and fun lunch recipes.