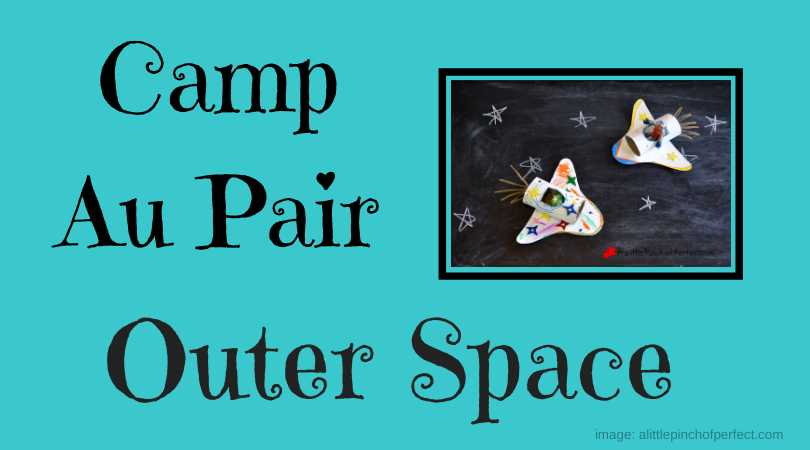 Next week's Camp Au Pair theme is Outer Space.
Crafts, recipes, activities, and games related to outer space can all be found here on the Camp Au Pair – Outer Space pinboard. Here is a fun one that combines a science lesson, art, and snack time.
Webcams – You can do a google search for websites with webcams that allow you to observe space. Here is one from the International Space Station to get you started.
Online Games – NASA has a gallery of free space games for kids.
Videos – Look for fun videos on YouTube about outer space. Solar System 101 and 25 Space Secrets Astronauts Want You to Know are good for school-aged kids. The Planet Song is for toddlers and preschoolers. WALL-E, Zathura, Monsters vs. Aliens & Star Wars are all great family movies that fit with this theme. For older kids, movies like Hidden Figures and the Martian too, both are rated PG-13.
Books – Stop by your local library and look for books on outer space.
CONTEST FOR AU PAIRS – The first au pair to message Lisa or me with your favorite planet will receive a Starbucks gift card.
Photo: alittlepinchofperfect.com