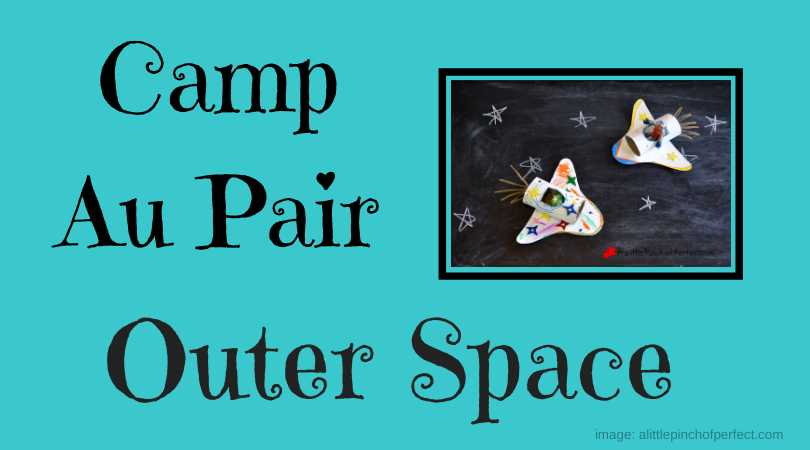 Next week's Camp Au Pair theme is Outer Space.
Crafts, recipes, activities, and games related to outer space can all be found here on the Camp Au Pair – Outer Space pinboard. Here is a fun one that combines a science lesson, art, and snack time.
Field Trips can be a great way for kids to learn and have new experiences. Get permission from your host parents before any outings and be sure to take all social distancing precautions. Search online to see if your area has any of the following:
Air & Space Museum
Science Center
Planetarium
Webcams – You can do a google search for websites with webcams that allow you to observe space. Here is one from the International Space Station to get you started.
Online Games – NASA has a gallery of free space games for kids.
Videos – Look for fun videos on YouTube about outer space. Solar System 101 and 25 Space Secrets Astronauts Want You to Know are good for school-aged kids. The Planet Song is for toddlers and preschoolers. WALL-E, Zathura, Monsters vs. Aliens & Star Wars are all great family movies that fit with this theme. For older kids, movies like Hidden Figures and the Martian too, both are rated PG-13.
Books – Stop by your local library and look for books on outer space.  Me & My Place in Space, Mousetronaut, There was an Old Astronaut who Swallowed the Moon, and Mae Among the Stars are a few fun ones to get you started. Story Time from Space is a YouTube channel with real astronauts reading children's books aloud.
Photo: alittlepinchofperfect.com