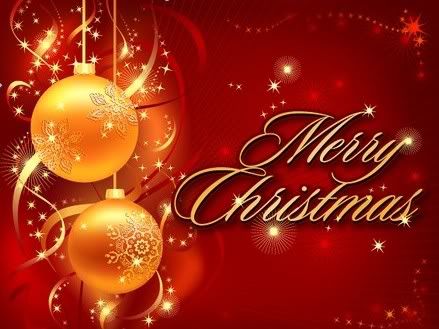 We have host families from a wide variety of backgrounds and faiths.  Some celebrate Christmas, some Chanukkah, some Kwanzaa and some celebrate more than one of those or none of the above.
If your host family celebrates Christmas and you don't, I would encourage you to take part and experience the customs of another religion.  This can be a great opportunity for culture sharing.  The same is true, if you are a host family and your au pair celebrates a different holiday than you.
Here is a simple explanation from History.com:
Christmas is both a sacred religious holiday and a worldwide cultural and commercial phenomenon. For two millennia, people around the world have been observing it with traditions and practices that are both religious and secular in nature. Christians celebrate Christmas Day as the anniversary of the birth of Jesus of Nazareth, a spiritual leader whose teachings form the basis of their religion. Popular customs include exchanging gifts, decorating Christmas trees, attending church, sharing meals with family and friends and, of course, waiting for Santa Claus to arrive. December 25–Christmas Day–has been a federal holiday in the United States since 1870.
Here is a list from About.com of local places with beautiful Christmas light displays:
ZooLights at the National Zoo
Rock Creek Park. Washington, DC. December 4, 2009 – January 2, 2010, 6 to 8:30 p.m.(Closed December 24, 25 and 31). The National Zoo presents a seasonal display of thousands of sparkling animated lights, winter-themed crafts, ice sculpting demonstrations, choral groups, and storytellers. See Photos of ZooLights
Festival of Lights at the Mormon Temple
9900 Stoneybrook Dr., Kensington, Maryland. (301) 587-0144. December 4, 2009 – January 1, 2010. Dusk to 10 p.m. nightly. View more than 450,000 lights and a live outdoor Nativity scene each evening from 6 to 9 p.m. Live musical performances begin at 7 and 8 p.m. See Photos of the Mormon Temple Festival of Lights
Winter Festival of Lights at Watkins Regional Park
301 Watkins Park Drive, Upper Marlboro, Maryland. November 27, 2009 – January 3, 2010. HOURS: 5-9:30 p.m. daily. $5 per car; $15 for mini-buses and limos; $25 for buses; $10 for multi-visit passes for cars and vans (good for three visits). The festival is FREE on December 25. You may bring canned food items to donate to local food banks for the holidays. Winter Festival of Lights is Prince George's County, Maryland's spectacular drive-through Christmas light display featuring more than a million twinkling lights. See Photos of Winter Festival of Lights at Watkins Regional Park
Garden of Lights at Brookside Gardens
1800 Glenallen Avenue, Wheaton, Maryland. November 27, 2009 through January 3, 2010. (Closed December 24 and 25) HOURS: 5:30 to 9:00 p.m., last car admitted 8:30 p.m. $20 per car Fri-Sun, $15 Mon-Thurs. Pedestrians cannot be admitted due to safety regulations. (Visitors must drive to the entrance gate, paying at the gate, drive into the parking lot, park their car and walk through the light show display. Garden of Lights Hotline: (301) 962-1453. This illuminated outdoor winter garden walk includes a whimsical monster, an enchanting persimmon tree, a walk through kaleidoscope caterpillar, an animated flying cardinal, and swimming geese over sparkling water. See Photos of Garden of Lights at Brookside Gardens
Symphony of Lights in Columbia
Symphony Woods, Merriweather Post Pavilion, Columbia, Maryland. (410) 740-7840. November 23, 2009 through January 3, 2010. Hours: Every night, including holidays 6-10 p.m. $20 per car. Symphony of Lights is a spectacular drive-through display of more than 75 animated and stationary holiday lights. All proceeds from the Symphony of Lights benefit the services of Howard County General Hospital. See Photos of the Columbia Symphony of Lights
Lights on the Bay at Sandy Point State Park
Route 50, Annapolis, Maryland. (410) 481-3161. November 21, 2009 to January 3, 2010, 5-10 p.m. An annual scenic drive through holiday lights show sponsored by the Anne Arundel Medical Center. Drive along the shore of the Chesapeake Bay and see more than 60 animated and stationary displays illuminating the roadway. $12 per car. See Photos of Lights on the Bay