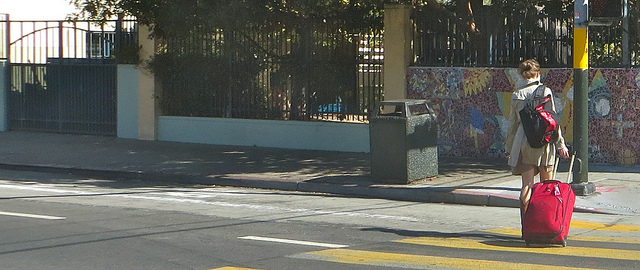 Most au pairs have mixed feeling about returning home. As the program end nears, there is both excitement and nerves about adjusting to life at home.
Consider joining the Au Pair in America webinar for au pairs on July 31: Going Home? Tips for Leaving the U.S. and Settling in at Home. Check your email for registration information. 
Adapting to life back home will include some of the same emotions experienced with adjusting to life in the United States, such as:
Homesickness (this time for your American family and friends)
Rejecting things that are cultural norms in your home country
Adapting to a new environment and routine
Accepting your new situation
How do you prepare for going home? While you have been away, things at home may have changed. You have certainly changed, and after adapting to the American culture, you must adapt again to your own culture.
Here are some tips to consider as you prepare for the journey home:
Be flexible as you think about life back home, give yourself time to adjust, and don't expect it to be easy every day.
Let yourself be sad and feel the loss of friends and family.
Reflect on your experience and acknowledge what you have gained and learned during your au pair year.
Focus on positive ways you have grown.
Make a list of the skills you have acquired or strengthened as an au pair.
Make your new resume!
You made it! Celebrate and be proud of your au pair achievements.
Going home is not the end of something….it's the beginning of something new.
Image: torbakhopper (Flickr)